Standard Open Repair With Mesh
Standard Open Hernia Repair With Mesh
The goal of this surgery is to repair the abdominal wall defect by placing a synthetic mesh within the tissues to strengthen the abdominal wall and decrease the likelihood of the hernia recurrence. The mesh acts as a scaffold to allow the body to produce natural scar tissue in and around it to keep the hole closed.
Open mesh repairs are often done with a single open incision just above the groin crease for inguinal and femoral hernias or over the bulge and/or in the old abdominal wall scar in incisional and ventral hernias. The hernia sac is dissected away from the normal structures. The defect in the abdominal wall is then identified and repaired either by sutures or by securing a piece of mesh over it in a tension-free manner.
Ventral Hernia and Incisional Hernias Repair
In ventral hernia and incisional hernias the defect could be closed primarily and then mesh would be placed over the muscle to increase the strength of the tissue. In inguinal and femoral hernias the mesh is placed in and/or over the defect to patch the defect closed without any tension on the surrounding muscles. This technique is known as Plug and Patch repair.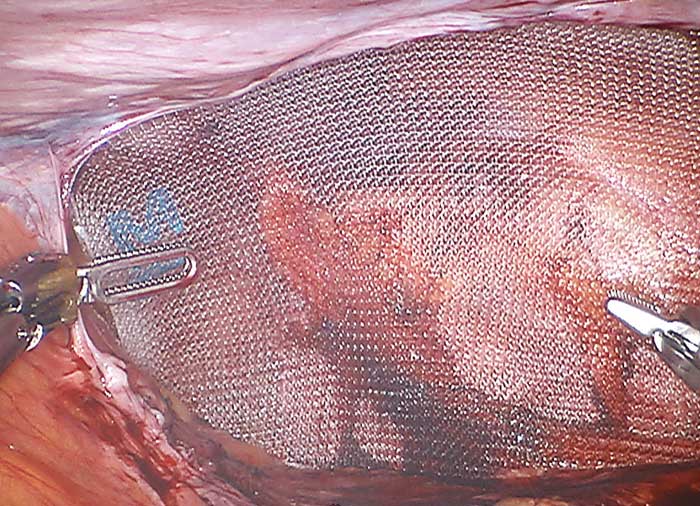 Need to schedule a consultation with Dr. Iraniha?
Click on the Contact Us button to start the consultation schedule. Thank you!